We sat down with Director Jaco Bouwer and Post-Production Supervisor Stephen Abbott to gain some insight into the series Spinners, its unique representation, and how the Audio was an essential component in ensuring authenticity.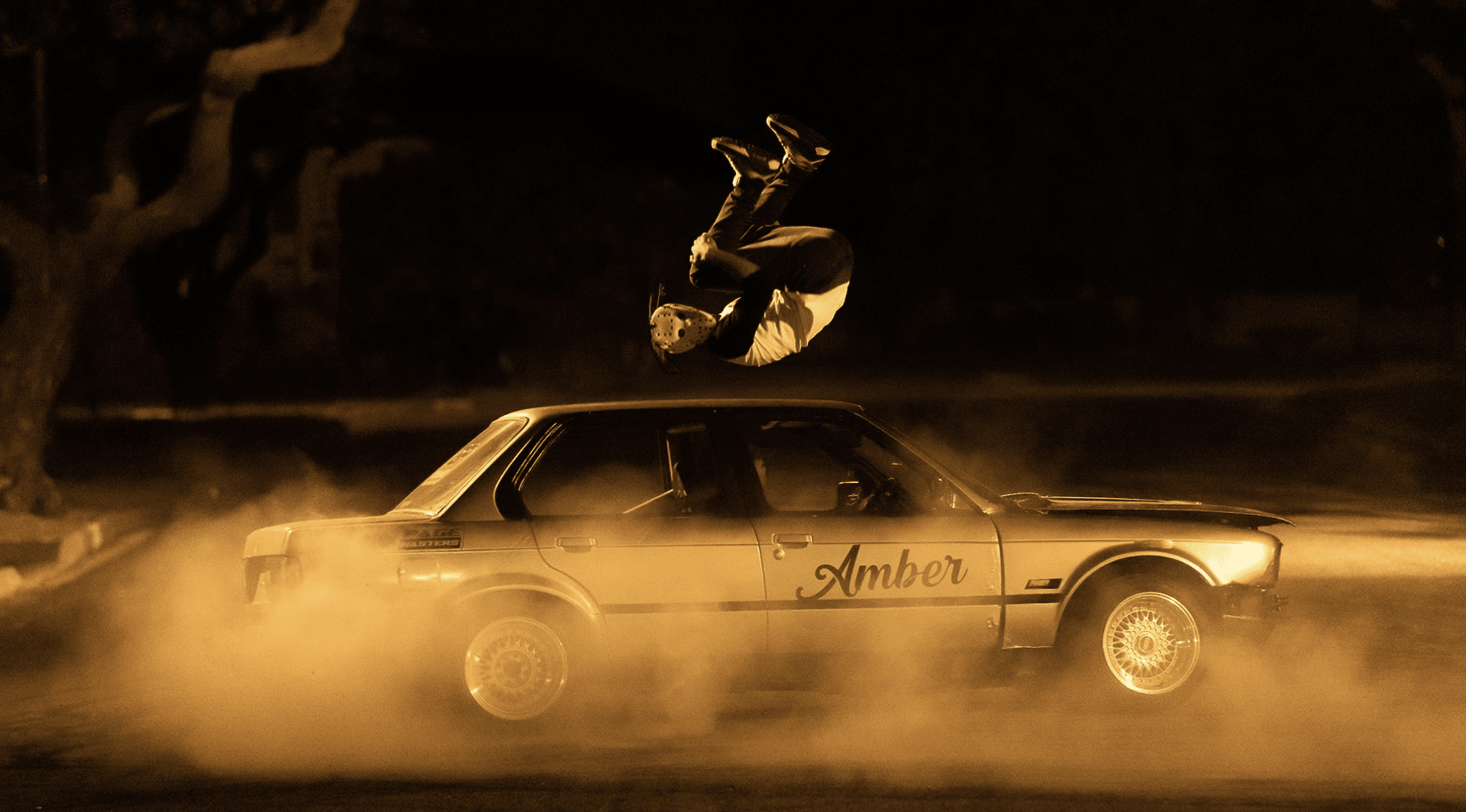 Spinners is an upcoming eight-part series that Pressure Cooker Studios proudly handled the entire Audio process for.
The series was produced by local production company, Natives at Large, and French production house Empreinte Digitale and was filmed in the heart of Cape Town. The show is a co-production of South African streaming service Showmax and Canal+ and is set to go live for audiences to experience later this year.
It is the first African series ever selected in competition at Canneseries, and follows Ethan, a 17-year-old driver working for a local gang, who has to navigate through different and difficult worlds, forced by his situation to resort to extreme measures in order to survive, and then finding Spinning as a possible way out.

Let's get stuck into the interview:
Tell us more about the series and why you think this South African production was picked to be nominated for Canneseries?
It is an authentic local story with local characters in a unique culture group, but the core of the message is universal. Spinners is a story about violence, about hope and about family. Authentic local stories like this are underrepresented in the content we are seeing, so it is interesting by virtue of its difference.
The whole team involved in creating this series really believed in the story we were telling, and this led to a snowball effect, and you can feel that in the show, it has a lot of heart. 
How do you think this nomination will affect the local industry?
It is hard to say what the effect of the show will have now as the series is yet to be released.
But the Canneseries nomination feels like a stamp of approval, a validation of telling stories that are authentic and hyper specific, and in South Africa we are fertile ground for this, with an abundance of subcultures and languages and their unique idiosyncrasies.
Hopefully we will see an explosion of new authentic stories coming out of these pockets of culture now that there is more of an appetite for stories in local tongue.
Tell us more about the role of Sound Design played in the series:
The sport of spinning is such a sensory experience. When you are there you can hear the rubber, feel the danger and intensity of it all. We wanted to immerse the audience in the action, let them hear the engine and feel that experience, but we also found that we couldn't always sustain this heavy immersive Sound Design throughout the driving sequences. So there was a lot of playing and exploring in the mix, and sometimes we brought the Sound Design right down to have poetic moments with the score.
Something that was incredibly important to us as well, was ensuring authenticity with the sound. We even went back to record on location where needed, so we weren't just using generic sounds. We also made sure we recorded the actual cars, they are characters in the series and have a very specific sound, and we needed to give them that respect. This 'texture' recording was as important as dialogue recording and this definitely impacts the overall creative impact the show has.
And lastly, tell us about your experience working with Pressure Cooker Studios:
We really pushed for sound authenticity and Pressure Cooker Studios were along for the ride.
The collaborative experience was really good, there was a lot of input and care from the team, and we formed a creative partnership on the sound side.
We collectively motivated for going back to record on location to get these authentic sounds and the impact this had was huge.
It was a learning for the future, to even prioritise having a second unit dedicated to location recording on set for future projects. 
We here at Pressure Cooker Studios strongly believe in the value of 'collaborate or die', as well as 'getting involved early' and are honoured to work with fellow respectful collaborators to form creative partnerships to elevate the final product, whatever that may be. 
We look forward to Spinners being released later this year on Showmax, and sharing more insights into working on this project.
The pilot episode is being premiered at The kykNET Silwerskerm Film Festival on the 25th August. Get your tickets here.