Keith Kavayi talks to us about the recent Pressure Cooker Studios production music albums which launched through Mama Dance at the beginning of August this year: Cinematic Afrobeats and Amapiano Hits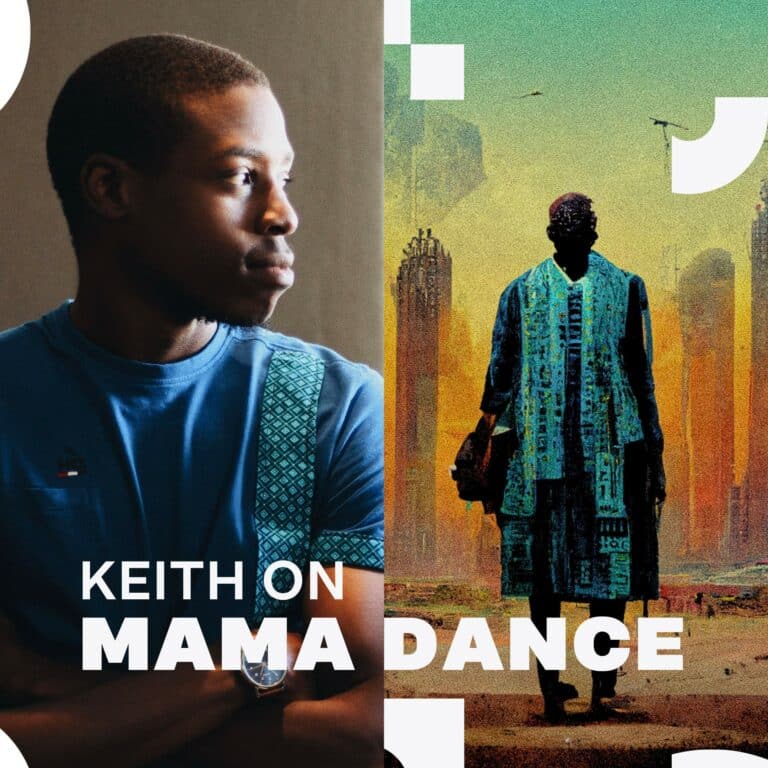 Tell us about how the Cinematic Afrobeats album came about?

We were working on the concept for a gaming project last year that was set in 'future Africa'. So we asked ourselves, what does future Africa sound like? We wanted to create music that was cinematic, but also music that you could listen to, as a stand alone, and enjoy. 
We ended up finding the perfect tonal balance between light and dark and really enjoyed the soundscape composition for this world.
This gaming project didn't go ahead though, and we were left with these beautiful music assets that we ended up deciding to convert into full length tracks.
And what can we expect to hear on this 'Cinematic Afrobeats' album?

It felt like we created a brand new genre with this album. We really wanted to push the idea that African music doesn't have to be typical guitar and drums with a choir or traditional instruments. Yes you can incorporate these elements, but why can't cinematic African music also incorporate synthesizers and interesting processing effects? We really wanted to be experimental and cutting edge, and this resulted in an album of tracks that each have their own unique element of surprise. But you still get the feel of a future African world as the backdrop.
Tell us more about the 'Amapiano Hits' album?
We found that we were getting a lot of requests for these types of tracks from Agencies and Producers on projects that were coming in. And we noticed that there is definitely a lack of diverse and original Amapiano tracks out there, so we started building up our own library of tracks in this genre. Amapiano is definitely growing in popularity both locally and internationally.
I collaborated with fellow composer Sake Omere-Kessi (who was an intern at the time) to build this album using our experience in this specific genre, but with a fresh, intentional take on it.
You'll find both of these albums through Mama Dance. Head on over to their site to find out more.
We reached out to Jeff Moffatt from Mama Dance to find out how these two albums have been doing since launch:
"We've been really delighted with the response to both albums since we released them. We're seeing a lot of downloads from our clients and we've included many of the tracks in our music searches. We've also just recently done a very nice license for one of the Amapiano Hits tracks for the Rugby World Cup, so it's been a very positive start.
Amapiano Hits is flying off the shelves (Amapiano is the most downloaded genre on our website and we're regularly getting requests from clients for Amapiano tracks), but we've also been hugely impressed with how Cinematic Afrobeats is performing. We've just distributed both albums to Universal Production Music for the international market, so we're excited to see how they perform internationally…we're confident both albums will be very well received."
Our General Manager Brian Little gave his two cents on this recent collaboration with Mama Dance:
There has always been a mutual respect between Pressure Cooker Studios and Mama Dance, and Craig and James have been speaking over the years about collaborating together as fellow audio pioneers. 
Eventually we had the capacity, and the product, to share two full albums to go into the Mama Dance production music library and we are excited for this to be the start of a partnership together. 
We are excited to see what the future holds through this collaboration. 
What makes us stand apart is our 'made by many approach'. At the core of the business of Pressure Cooker Studios is that everyone in our creativehub has a specific role to play based on their specific skillset. We nurture individual talent to make sure everyone finds their unique voice. 
We also believe strongly in collective collaboration: everyone at the studio gets their hands on the music that we make, whether it is someone recording, or mixing, or orchestrating, or putting in high quality production, or designing or building a new instrument or experimenting with a new sound. We pair the best talent where it is needed most to make the whole greater than the sum of the parts.